Saturday, April 1, 2023 - 10:00pm
to
Sunday, April 2, 2023 - 4:00am
~ a Comfort & Joy Touch Event
The birds are singing and the bees are buzzing — fuzzy bunnies and their friends need hide their heads from winter no longer. Spring is upon us folks, and it's about time for all the creatures of the urban forest to get together and BOUNCE to a freshly sprung beat!
No matter what you wear out on April Fool's night, we at Comfort & Joy know that every body includes some thing(s) that bob up and down in time with the bass...so every bunny bring your jiggly bits and join us for another poly-gendered late-night soirée of love-soaked licentiousness, with all the mood lighting, tail-thumping polyrhythms and fearless flights of faggotry you've come to expect from our coven of co-creators.
. . . ∴ . . .
Bouncing Main Room
Feel how your tail moves, as if by magic, to the beats of our
Upstairs DJs
Steve Fabus, DJ Olga T
and 
DJ Tiny Tim...
then fluff your tail downstairs to the melodic bass of
DJ Apadravya
 + DJ TomCat (find DJ Bios below). Make sure you're there during DJ Olga T's set for special
New Orleans Bounce music spotlights
!
As always, our community artists are laying it on thick - experience Chickpea's whimsical landscape overflowing with hopping cottontails and buds flushed with vernal verve, blossoms radiant and ready to coax spring spirit out to glimmer in dayglo love!
At 12:30am, watch our
Stage Show
burst into being like a lily unfurling before you: flopsy-turvy fun awaits as
Beatrix LaHaine
&
Beef Cakes
spill sickening spring tea all over ye, joined by the syncopated swirls and whirls of
Sir Joq
and
Vertel
's vital vernal hops with hoops!  
(find Performer Bios below)
.
Perky Side Room
Pet your friends and ponder your platonic ideals in the Art Collective's plush Cuddle Space, including all the padded soft surfaces a cottontail could desire, lit by the ever-changing dappled downlight of hand-oliers and the mesmerizing patterns emerging from ornate laser-cut wall sconces. Hot Tea Service is available until 2am for all ears bending at the sound of a splash; this space will be held for conversation – with old furry friends, flopsy-eared newcomers, or any bunny who needs to talk it out.
Get a scratch behind your ears or a back + shoulder rub from our professional Massage Therapists so you can wipe your winter tensions away and make space for some fresh spring immediacy. Finally, perk up your lewk with a fabulous Face / Body Painting addition, then bring some friends bounding along for our beloved resident photographer PhotosByDot can capture your fully sprung state in the Photobooth!
Thumping Basement
Downstairs you can expect to find march hares sharing the view of thumpers doubling down and bumping to the varied beats of DJ Apadravya and DJ Tomcat.
As always, Comfort & Joy is here for you: if you ever need support or have concerns at our events, please find one of our Vibe-Raters (purple glow collars) or a house manager (pink glow collars). We want to make sure everyone gets through the night feeling healthy and respected. Please keep in mind that communicating consent should always happen before the first touch!


After 1am prepare for our ever delightful Fruit Service in wave after refreshing wave...and of course Clothing Check is always available
 should you want to stash something while you dance.

DJ Bios
Steve Fabus is one of the few club DJs whose career spans almost the entire history of the profession. With residencies at legendary clubs in SF, NYC and LA including the Trocadero, Endup and Go BANG and special guest appearances at Honey Soundsystem, Juanita More Events, DAD, Honcho Campout, Smartbar Chicago, Hot For You NYC, Horse Meat Disco London, Cocktail d'Amore Berlin, Sub Club Glasgow and playing the Downlow at the Glastonbury Festival in the UK last summer, he's as busy as ever. He will be playing NYC Pride 2023 at the Knockdown Center this June.
A Puerto Rican lover of all things music, dogs, community and human connection through the language of rhythm and beats, born in NYC and raised in San Francisco, Olga T has an exceptional style of DJing that never fails to grab your attention on the dance floor. This northern California legend is known for masterfully transitioning through nearly every genre of music and often creatively implementing both analog digital gear when spinning to deliver infectious excitement to the audience. DJing for the past 20 years while producing legendary Bay Area events (Mango SF, Good Times Oakland), spinning at major corporate gigs (Salesforce, Oracle, etc.) Olivia Travel trips around the world as well as queer festivals (SF Pride, Folsom SF, etc.) year-round in addition to teaching DJ classes, creating exclusive remixes, edits and mixtapes is Olga T's full time passion.
Tim Parker started DJing with a belt-driven pair of NuMark Turntables back in 2003. Being a raver in the '90s, he was inspired by the styles of FJ Dan, Carl Cox, Block & Crown and Angelo Ferreri. Tim started in the music genre of Funky/Jackin'House and since has discovered love for Deep House, Disco and Nu Disco...now, combining 19 years of mixing experience with the skillset of music production, DJ Tiny Tim loves to create and play music that comes from the soul, translates to the decks and is felt on the dance floor.
Apadravya is a Sanskrit word of several meanings—an impurity, something bad, a penile extension device from the Kama Sutra, and most notably an uncommon piercing (google search not for the faint of heart). Created by Kamran Adib of Zenith Flare Records in 2020, DJ Apadravya crafts a unique sound with one single purpose: to curate an unforgettable experience. A self-described downtempo savant, DJ Apadravya is a pagan ritual that only could have evolved from the queer nightlife and burner scene in San Francisco. Their sound is a melting pot of gyration steeped in a hypnotic broth… garnished with live saxophone.
∴ DJ Tomcat ∴
DJ Tomcat SF (formerly DJ Neco D) is a self-taught DJ who's been spinning for nearly 20 years. He began playing music with Comfort & Joy in 2005 and became a resident DJ in 2019. He specializes in chill vibes with lo fi beats to create an atmosphere that's part make-out room and part cocktail lounge.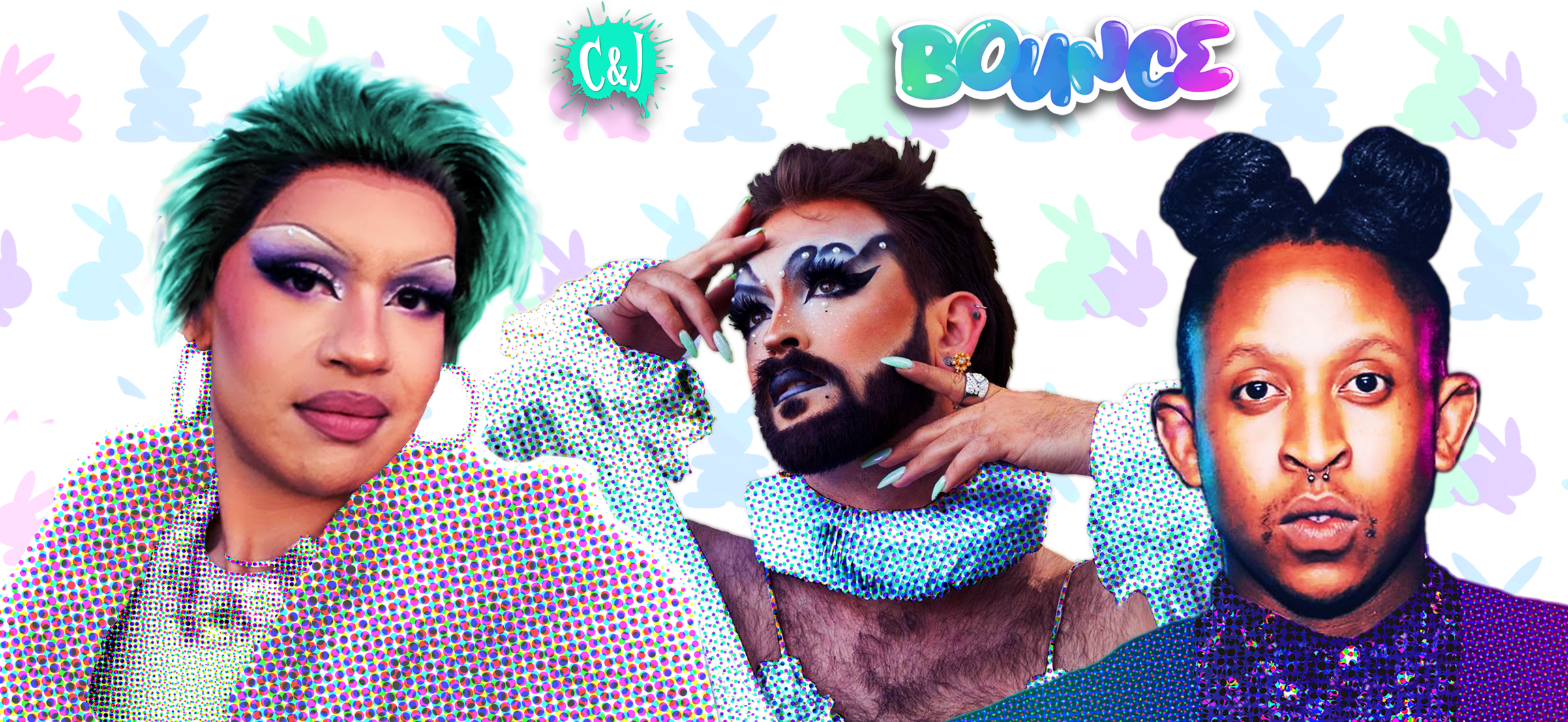 Performer Bios
∴
Beatrix LaHaine
∴
Beatrix LaHaine is Oakland's very own mover and shaker, having created Tragic Queendom and Co-founding Oaklash - The Bay Area's drag and performance festival. She's dedicated to giving you a good show and showing you a good time. 
Beef Cakes is glamorous dancing sex-pot that will leave you feeling several types of ways. After training at the Horny Little Sluts Academy they have been performing across the Bay Area for several years, leaving a wake of dehydrated tops behind them. Of the illustrious Haus of Cakes, Beef is sure to warm up your crowd and leave them hot and bothered.
∴
Sir Joq
∴
Jocquese Whitfield (Sir JoQ) is a beloved dancer, choreographer, and performer born and raised in San Francisco and is the founder of Vogue and Tone, a vogue dance class, family, and party. Sir JoQ has held the winning title at the Miss Honey Vogue Ball multiple times and was most recently named Mr. Gay San Francisco 2021-2022.
Any bunny with soft ears or a fluffy tail is encouraged to don some dandy rabbit wear for our April Touch event. But that's not the only door into our on-theme dreams: we're also featuring rainbow spots all around bunny town — polka dotted outfit and/or makeup would be equally on point!
Take a gander at the BOUNCE LEWK BOOK if you need some inspiration: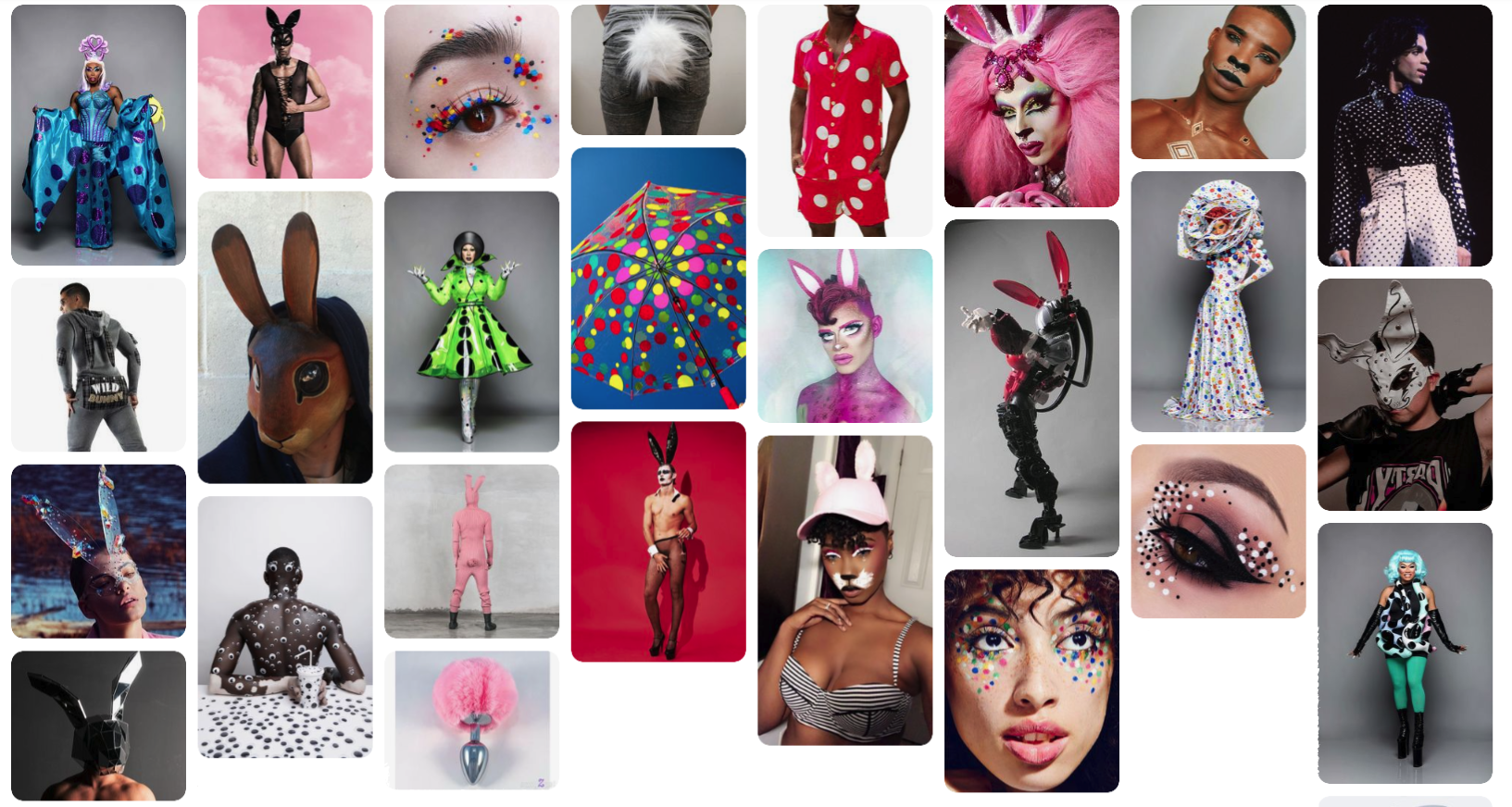 This event is for Guests 21+ with ID (all event Volunteers must be the same)...our apologies to the youngsters!